2021 Annual Symposium
Event Date & Time
11/5/2021 - 11/7/2021

Location
The Golden Hotel
800 11th Street , Golden, Colorado 80401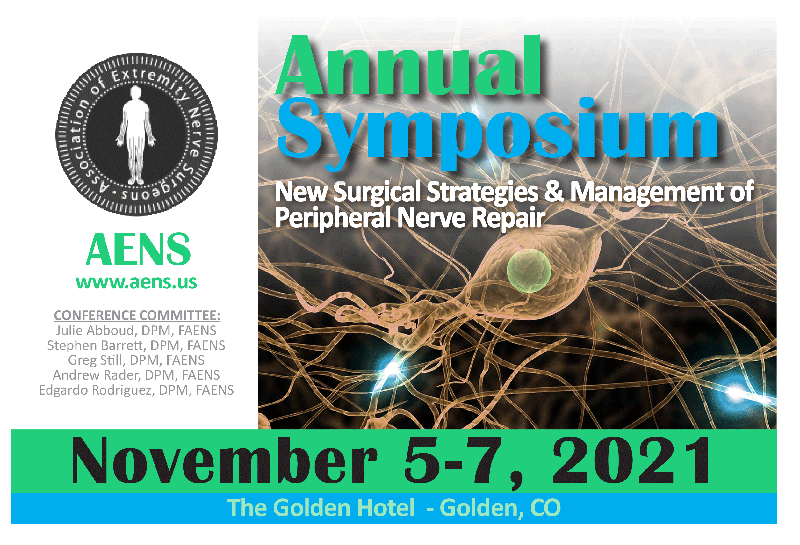 SCHEDULE
DOWNLOAD THE SCHEDULE HERE or CLICK ON EACH IMAGE FOR A LARGER VIEW.

LOCATION/ACCOMMODATIONS
THE GOLDEN HOTEL - SOLD OUT!
800 11th Street, Golden, CO 80401
Phone in Reservations: 303-279-0100
AENS Group Rate: $159 *Discounted rate based on availability until October 1st.

Hotel questions including additional accommodations? Email info@aens.us.
REGISTRATION
REGISTRATION NOW CLOSED.