Research Foundation
The Association of Extremity Nerve Surgeons Proudly Announces the Formation of The Extremity Nerve Research Foundation
The Foundation mission is to provide charitable outreach and promote scientific research and education for extremity nerve treatment.
The Foundation is supported by donations. Payment plans are available. Be a part of the future. ( Click here for form )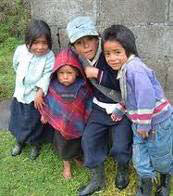 Medical Mission Outreach: The Guayquil, Ecuador mission is led by Dr. James Wilton. The mission is in conjunction with The Damien Foundation & The Luis Vernanza Hospital (the largest charity hospital in South America). This 1 week mission sees over 200 patients from area villages and treats diverse pathologies. Pathologies treated include: nerve damage from leprosy, reverse paralysis of arms and legs, and pediatric and adult extremity deformities. The team includes surgical assistants, hand orthopedists, podiatric physicians, anesthesiology staff, and local security. Contact AENS or Dr. Wilton for future mission dates.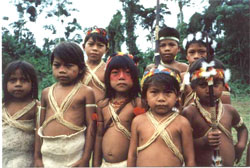 RESEARCH: The ENRF research focus is to conduct and support scientific research to advance extremity nerve treatment. Without documentation, publications, scientific studies and communicating to patients, nerve treatment will NOT advance. Current protocols being discussed include intraepidermal nerve fiber density vs. PSSD, Nerve Decompression, and blood flow study, amputation impact, and Baxter's nerve. EMG NIM measurement of impact of nerve decompression has been submitted for publication.



CURRENT STUDIES:

1) DURA STUDY - Contacts: Dr. Scott Nickerson
The major study currently under way is the Nerve DURA study (Decompression for Ulcer Recurrence Avoidance). This is a multicenter, randomized, placebo controlled, non-blinded, clinical response trial evaluating changes in the incidence of recurring diabetic foot ulcers (DFU) after intervention for surgical nerve decompression (ND).The primary objective of the DURA study is measuring the incidence of recurring plantar foot ulcers amongst two study groups. The secondary objectives of the study include evaluating changes (from baseline) in Michigan Neuropathy Screening Index (MNSI), sensibility to vibration and touch, and pain by Visual Analog Pain Scale score (VAPS); quantifying the rate of infections and delayed healing for each study group and comparing risk of ulceration/re-ulceration on the contralateral limbs for patients who decline ND procedure.
Primary Objective:
To prospectively measure, after recent primary DFU wound healing, the incidence of recurring plantar foot ulcers, comparing DSPN cases receiving standard care as placebo to the intervention case of standard care plus surgical nerve decompression ND.
Secondary Objectives:
To evaluate concurrent changes in neuropathy measures such as Michigan Neuropathy Screening Index (MNSI), vibration sensibility, light touch, two point discrimination, and pain by Visual Analog Pain Scale score (VAPS).
To quantify the risk of operative wound infection, delayed healing or dehiscence of surgical wounds in this setting, and amputation risk.
To examine any relation between ankle dorsiflexion range and recurrence.
To compare relative risk of ulcer formation for operated and non-operated legs in cases who might decline a second procedure after their initial unilateral ND.
The Nerve DURA study is approved by an institutional review board, Western IRB, and listed as study NCT01762085 in ClinicalTrials.gov where the protocol and more details can be found.
2) OMNIFICENT STUDY - Contacts: Colorado State University & Dr. James Anderson, Ft. Collins, CO
Objective measured of nerve integrity, posture, gait and blood flow after nerve decompression in diabetic neuropathy patients. Patient Group: 30
3) GAIT STUDY - Contacts: Dr. James Anderson & Dr. Sonny Yamasaki.

For research projects, grants or donations, contact the main AENS office at info@aens.us or Scott Nickerson, MD, ENRF research committee chair, at 307-674-9875. AENS support will be based on involvement of approved investigator, disclosure of indirect and direct costs, memorandum of understanding (MOU). IRB approvals, and time line commitment for publication of results.