What Our Members Say
DISCOVER THE NERVE
MEMBERSHIP CAMPAIGN!
Join now! "Test drive" the Society! Learn more about nerve!
New Diagnostic Workshops offered to all docs. Surgical courses offered. Networking.
$150 Trial Rate - All docs! FREE- Students/residents
* Mark rate on member form to receive (download, email or call)
DOWNLOAD THE MEMBERSHIP FORM HERE.


---
AENS ANNUAL SYMPOSIUM AWARDS & HIGHLIGHTS
Congratulations to the following doctors that were recognized for their contributions to nerve advancement: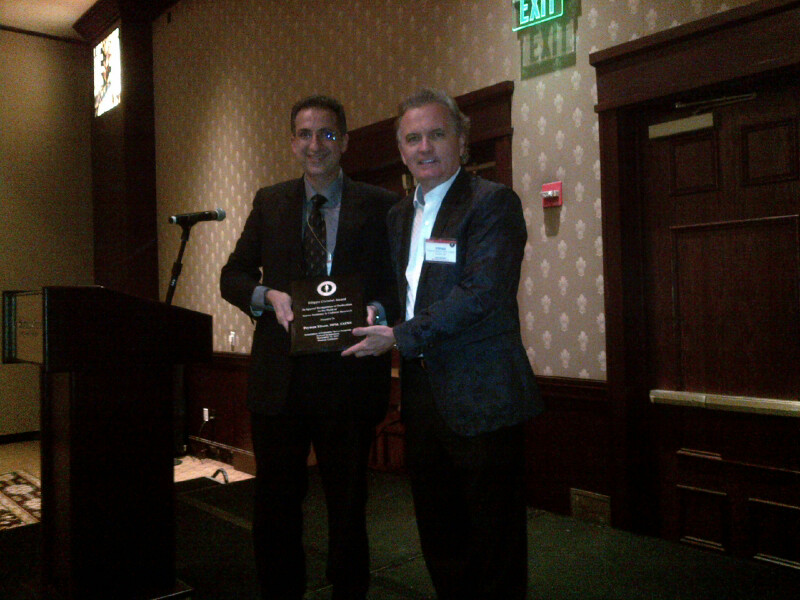 Dr. Peyman Elison
Filippo Civinini Award
in honor of his dedication to advancing nerve education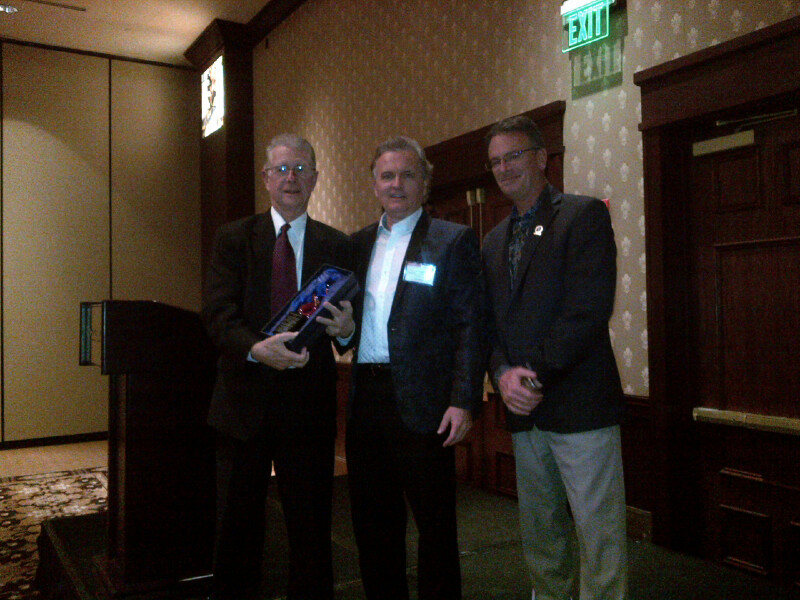 Dr. Richard Jacoby
Silas Weir Award
in honor of his research and national mainstream book, "Sugar crush"
17 Members were recognized for their 2015 research publications
and received AENS Published Author Pen Sets

2 Fellows were Inducted: Dr. Bil Buksh of Oklahoma, and Dr. Matt Cerniglia of Texas


---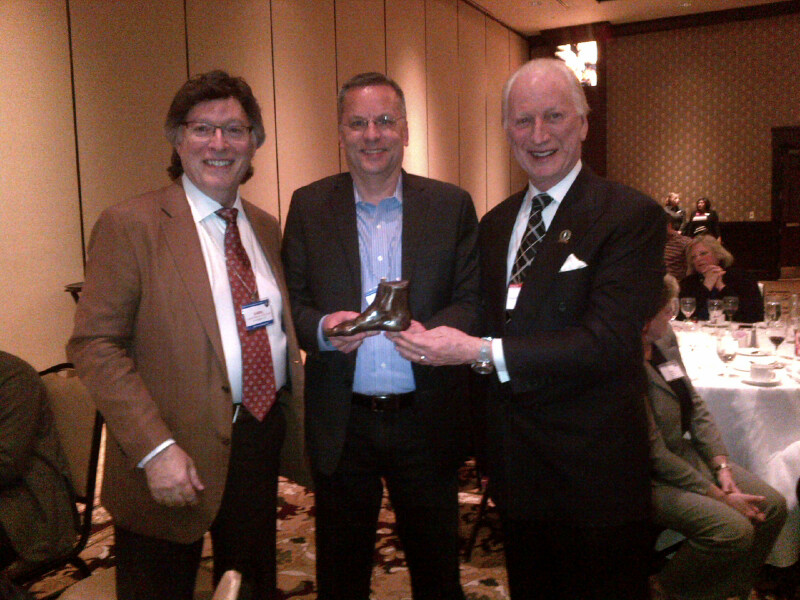 Dr. Robert Parker
The AENS and the Foundation thank Dr. Robert Parker of Houston for his original bronze cast foot sculpture made by his own hand. His donations brought over $4000 of donations by Dr. Richard Adams and Dr. Gabriel Halperin. You can visit these doctor's offices and view the sculptures!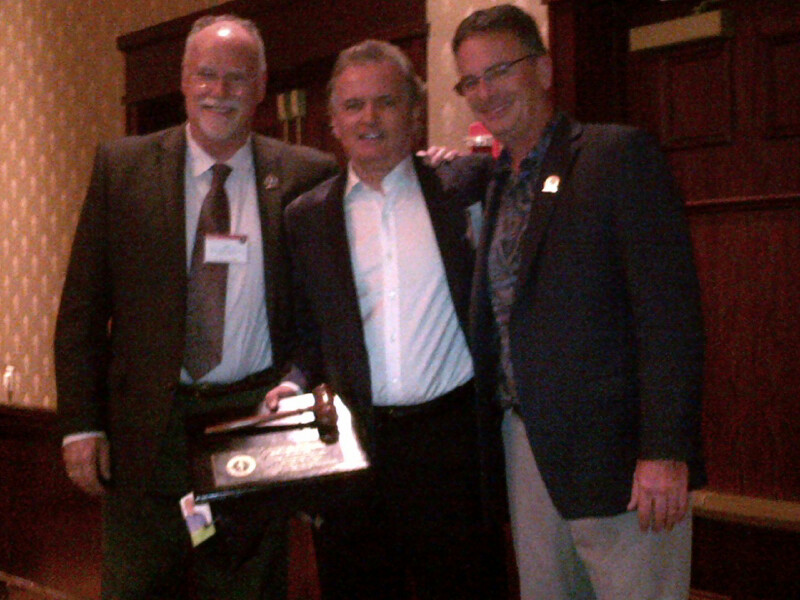 Dr. Steve Barrett, 2014-15 President and Dr. Jim Wilton, Treasurer passed the gavel to Dr. Andrew Rader.
Dr. Rader looks forward to working with the new Board of Directors and the Foundation. He is working on many goals for 2016 including: membership recruitment with the NEW "Discover the Nerve Campaign", developing AENS as a national CME provider, development of a publications committee and incubator to assist doctors, developing diagnostic workshops to reach out to all doctors as well as provide more surgical training and partnerships. The Foundation will also continue working to support research projects and medical missions with leprosy countries.
A Special thank you to 2016 Program & Banquet Sponsors: Axogen, Integra, BAKO, Gibraltar Coins & Quell.
Thank you to all sponsors, speakers and members that attended the conference.
Videos of lectures are available to attendees.
Contact info@aens.us. ​
---
SEE AENS MEMBERS' NATIONAL BOOK RELEASES!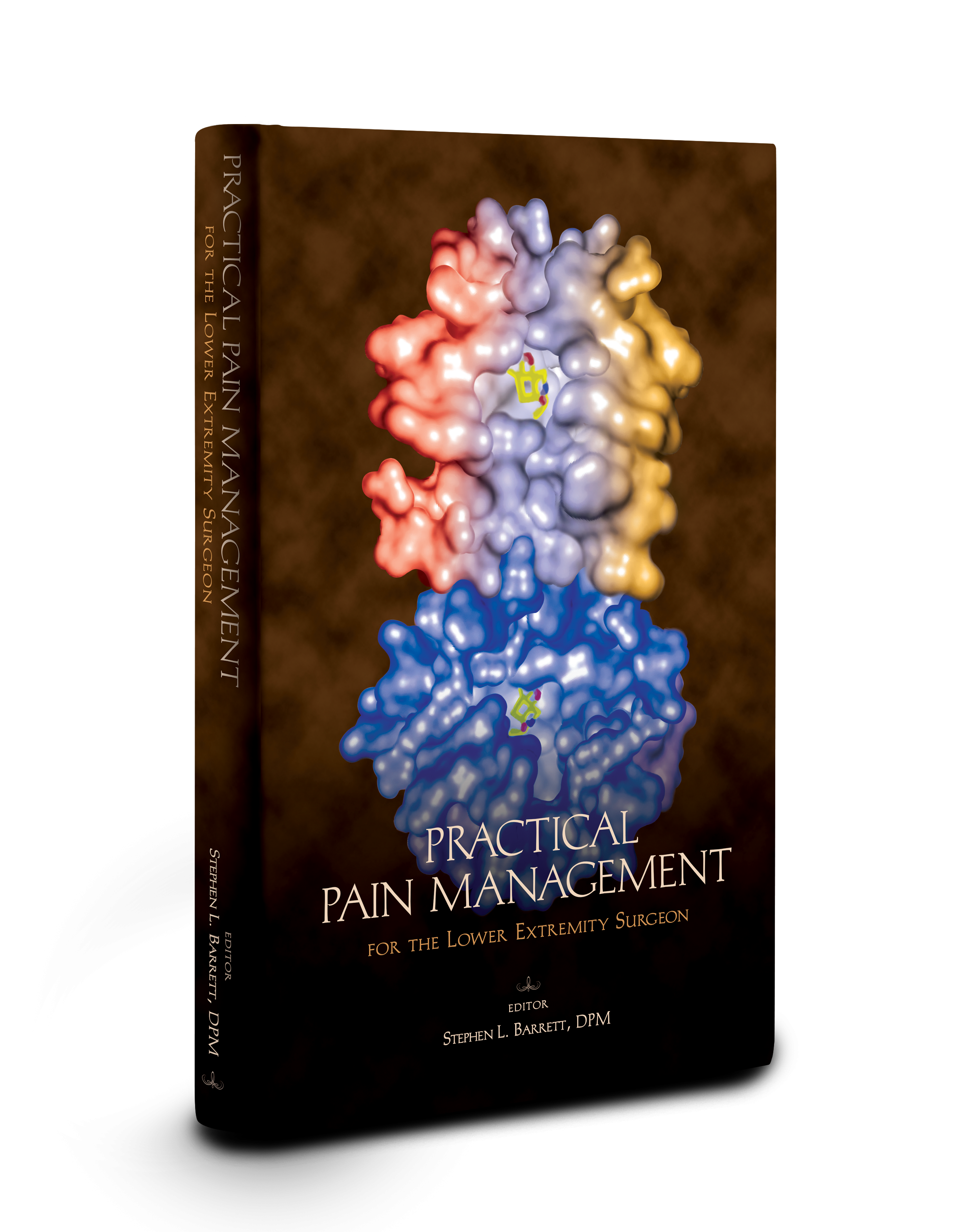 Dr. Stephen Barrett, 2014-15 AENS President
Practical Pain Management for the Lower Extremity Surgeon
To fill a notable void in the field of pain management, Dr. Barrett and his co-authors assess and provide insight on the most current ideas, concepts, and techniques that the lower extremity surgeon, or practitioner, may integrate into their practice.




Dr. Richard Jacoby, Past AENS President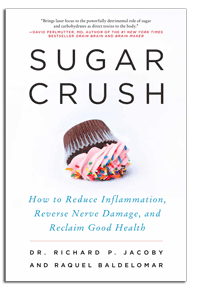 *Click here for Video Info & Order Options

If AENS members get referrals from readers of the book and have questions, please contact Dr. Jacoby directly for any information.

Sugar Crush shares observations about how a diet high in sugar, processed carbohydrates, and wheat compresses and damages the peripheral nerves of the body, leading to pain and other related diseases.

Dr. Richard Jacoby shares his insights on how sugar is the common denominator of many chronic diseases. Based on his clinical work, he breaks down effective options, showing how dietary changes that reduce sugar and wheat, coinciding with an increase of good fats, can dramatically help regenerate nerves and rehabilitate their normal function.

"Sugar Crush brings laser focus to the powerfully detrimental role of sugar and carbohydrates as direct toxins, not just to the peripheral nerves, but to the body in general. This is up to date and incredibly well-researched information that helps rewrite our understanding of disease prevention."
-- David Perlmutter, MD, author of the #1 New York Times Bestseller Grain Brain and Brain Maker.
Thank you to our AENS leadership for pursuing national publications and sharing their experience and knowledge. ALL AENS Members are encouraged to publish. Email links of your publications to info@aens.us